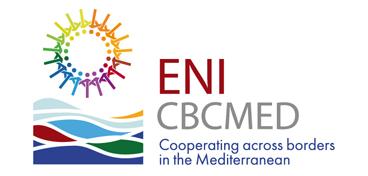 The new call for strategic projects of cross-border cooperation program in the Mediterranean ENI CBC MED will expire on 3 July 2019.
I strategic projects are projects that aim to promote relevant innovations for policy, as well as long-term effects and far-reaching beyond the project duration. They must ensure a thorough focus on the identified emerging needs and contribute to the European and national policies in the region.
As per advances, the call has an overall budget of 68 milioni di euro and concerns the following priority:
A.1.1. Support for start-up innovative and at newly established businesses, with focus on youth and female, facilitating the protection of intellectual property and marketing rights (6,7 milioni di euro)
A.1.2. Strengthening and support a networks, cluster, Consortia and the euro-Mediterranean value chains, in traditional sectors and not (6,7 milioni di euro)
A.2.1. Support to technology transfer and to marketing gods Search Results, strengthening the link between research, industry and private sector actors (15,2 milioni di euro)
A.3.1. Measures to equip i Young people, in particular i AS, and the women di qualifications sought on the market (12,1 milioni di euro)
B.4.1. Support for technological and innovative solutions to increase water efficiency and encourage the use of unconventional water supply sources (9,1 milioni di euro)
B.4.2. Reduction of production of municipal waste and promotion of separate collection and optimal use of its organic components (9,1 milioni di euro)
B.4.3. Support for a efficient and innovative energy rehabilitation appropriate for the type of building and climatic zone, with focus on public buildings (9,1 milioni di euro)
Partnerships should involve public and private key players, be able to determine changes in the fields covered by the measures. The partnership minimum required is 4 at least those eligible 2 several EU countries 2 MED.
The contribution can cover up to 90% of the eligible costs of the project for an amount indicatively between 2,5 e 3,5 milioni di euro. Projects can not have a total value of more than 4 millions.
A project proposal may relate to only one of the priorities indicated. And also one and the same subject can not be proposer of multiple projects within the same priority (It may, however, be partners in other projects).
a Project duration: 24/30 mesi.