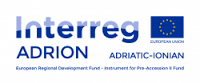 And 'it opens 3° Call of the Interreg ADRION for transnational cooperation in the Adriatic-Ionian.
The call addresses 2 priorities the program with two different maturities.
Regarding the Priority Axis 1 "Innovative and intelligent Region" the ban will expire on 29 July 2019 and it will support projects in two topic:
Blue growth on Smart Specialisation Strategy
Social Innovation
The ban on 'Priority Axis 3 "Connected region" due on 31 July 2019, instead, will focus on the topic:
City Transport
maritime shipping
The available budget is 3,11 million euro for each Axis topic 1 e di 3,7 million euro for each Axis topic 3. The EU co-financing covers a maximum of 85% of total project costs.
They can attend public bodies at regional or national level and relevant bodies governed by public law in the interest of the project area. The partnership must include at least 4 based partners in several EU Member States and at least 2 IPA partners based in different countries.
Recall that the program covers 4 EU Member States and 4 IPA countries: Italy (Abruzzo, Basilicata, Calabria, Emilia Romagna, Friuli Venezia Giulia, Lombardia, Market, Molise, Provincia Autonoma di Bolzano, Provincia Autonoma di Trento, Puglia, Sicily, Umbria, Veneto), Slovenia, Greece, Croazia, Albania, Bosnia and Herzegovina, Montenegro e Serbia