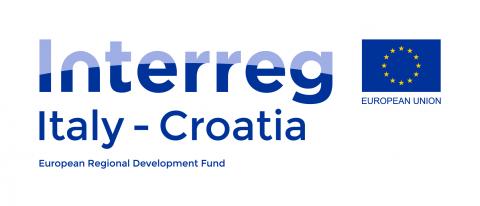 Il primo bando del Programma Italia – Croazia verrà pubblicato presumibilmente nel tardo autunno 2016.
Di seguito alcune delle novità principali che saranno previste: verranno lanciati due tipi di bandi, rivolti a due diverse tipologie di progetti: Standard projects Standard projects .
I progetti standard They will be eligible for ERDF contribution included between 500.000 e 3.000.000 di euro and will have these characteristics:
minimum ERDF contribution 000 europer ciascun partner
Maximum project duration of 30 mesi
partnership of almeno 4 partner, senza limite massimo (almeno uno da ciascun Paese)
durata di apertura del bando: 60 giorni
Eligible entities as capofila: enti pubblici e organismi di diritto pubblico
Eligible entities as partner: enti pubblici e privati. In case of imprese, le PMI possono partecipare come partner solo nell'ambito degli Assi prioritari 1, 3 e 4 (Innovazione della Blue Economy; Environmental and cultural heritage; Trasporto Marittimo) mentre le grandi imprese possono partecipare solo nell'ambito dell'Asse 4 (Maritime transport).
I progetti Standard They will be eligible for ERDF contribution included between 500.000 e 1 milione di euro. Questi progetti avranno lo scopo di capitalizzare i risultati del periodo di programmazione precedente e di sfruttare il potenziale delle reti e delle partnership esistenti attraverso azioni pilota. In particular, it is expected the participation of entities partner croati e italiani che hanno già collaborato in IPA projects or CTE, and that showed experience and reliability.
Questi progetti avranno le stesse caratteristiche degli Standard con le seguenti differenze:
Maximum project duration equal to 18 mesi
partnership of almeno 3 soggetti(almeno un partner croato e uno italiano del progetto che si intende capitalizzare)
durata di apertura del bando: 45 giorni